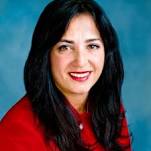 By NAYELIS VARGAS
Hundreds of New York City employees rallied on Thursday alongside elected officials and local leaders to protest Mayor Bill de Blasio's potential plans to furlough thousands of municipal employees this Fall.
The rally was held in the wake of the mayor's announcement  that he would have to  furlough some 22,000 city workers to close a billion dollar gap caused by the loss of tax revenue resulting from the Coronavirus unless a deadlocked Congress passed a relief bill.
"Time has been ticking and there has been no resolution from Washington," said De Blasio at a news conference. on Monday. "So today was the day when layoff notices were going to be sent out."
The mid-morning rally at Foley Square was organized by State Senator Diane Savino, and municipal employee union officials.
The speakers stressed the dire effects such furloughs would have especially on workers of color during the pandemic as many millions of local private sector workers also were also unemployed.
"Laying off workers in the middle of a pandemic," Savino wrote on Twitter, "the very workers who have serviced the people and cannot do their work remotely. Let us remind the Mayor that he has not exhausted all his options. Put the layoffs off the table."