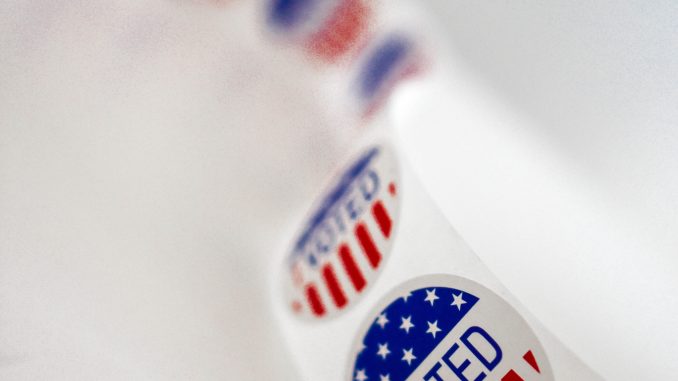 BY JESUS KING 
At the Erasmus Hall High School polling site in Flatbush,, a steady stream of voters came out to vote for New York's next governor, as well as various national and local Senate and Assembly seats.
Many voters said they came out to vote because they felt particularly passionate about a personal issue. 
"This election is about preserving our democracy and protecting a woman's right to choose," said Mary Broomfield of Brooklyn. 
In recent weeks, polls showed the race for governor—between incumbent Kathy Hochul and Lee Zeldin—would be much closer than previous contests. 
Among the contests on the ballot were all 26 New York congressional House seats, one Senate seat and the gubernatorial seat. Also on the ballot in New York State were races for state attorney general and state comptroller.
Early voting in New York ended on Sunday. In the race for governor, Hochul faces a challenge from Zeldin, who currently represents New York's 1st congressional district.
Republicans have not been elected to statewide office in New York in 20 years. Democrats also outnumber Republicans 2 to 1.
Late Tuesday night, news networks called the gubernatorial race for Hochul by a margin of 6 percentage points over Zeldin, making Hochul the first female governor elected in New York.
However, Hochul's win was much smaller than previous gubernatorial races in the state. In 2014, former Gov. Andrew Cuomo won the state's gubernatorial race by 14 percentage points. In 2018, Cuomo won re-election by an even wider margin of 23 percentage points.
"The turnout has been moderate this year, much bigger than typical midterm elections," said poll worker Adam Hidalgo.