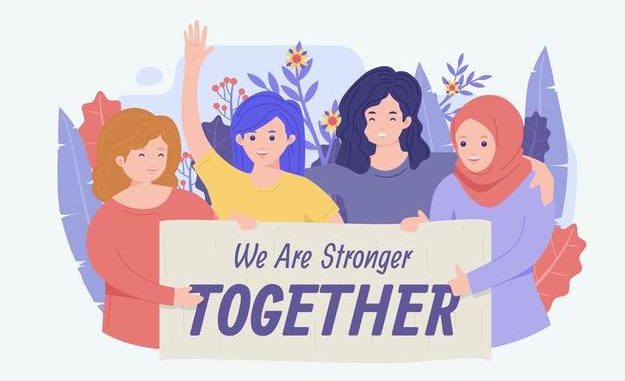 By ANISHA BERMEJO
Feminist recovery is a new plan for a more equitable New York City, as advanced on Wednesday night, March 30, by NYC Comptroller Brad Lander, Councilwoman Shahana Hanif and Councilwoman Tiffany Cabán, along with several other women activists gathered on a Zoom panel.
The COVID-19 pandemic highlighted existing gender and racial inequality in NYC, exacerbated unequal rights within women of color-dominated spaces, and spotlighted the need for a feminist-focused solution, they said. Going forward requires a new, non-patriarchal approach.
The panel also included Beverly Tillery of the New York City Anti-Violence Project, Marrisa Senteno of the National Domestic Workers Alliance, Prathana Gurung of Adhikaar, and Chanel Porchia-Albert of the Ancient Song Doula Services.
 Hanif, of the 39th council district in Brooklyn, and Cabán of the 22nd district in Queens, shared their plans to create a future for NYC that dismantled what they claimed to be the city's current patriarchal solutions to policy issues such as worker's rights, homelessness, and public safety.
Cabán said, "Patriarchal policy includes punishment, separation, exclusion, competition, violence, force, control, threat, and hierarchy, and patriarchy's strategies include policing, prosecution, incarceration, eviction [and] destruction of homeless encampments," alluding to Mayor Eric Adams' current strategies to "clean up" the city.
She continued, "In contrast, feminist recovery is characterized by care, compassion, replenishment, growth, restoration, transformation, cooperation, and connection. And feminist tactics include guaranteeing comfortable housing, meaningful employment, and a healthy environment."
Instead of managing the fallout from not meeting people's needs the way patriarchal policy does, feminist recovery would actually meet those needs. "Getting to the city we want for all of us will require dismantling patriarchy," Hanif said.
Their proposed alternate recovery plan deals with the fallout of the pandemic. It isn't meant to separate genders or races or put one on a higher pedestal than another. As Anthonine Pierre, deputy director of the Brooklyn Movement Center in Bedford-Stuyvesant, explained, "Using the frame of feminism…it [recovery] has to be one designed around collective liberation."
She talked about what most people call "quality of life," tackling issues of public safety in Black and Brown communities. She said things like broken windows policing, getting fines for jumping turnstiles, and open alcohol container laws, would fall into the lines of patriarchal solutions.
Feminist recovery would start a conversation about actually meeting the needs of people of color and not pushing them to fear policies that are supposed to help them. Pierre said feminist policies would focus on things like affordable housing and equal access to mental health services.
These solutions require a budget, of course. As Ximena Bustamante, founder and coordinator of the Undocumented Woman's Fund, which provides financial support to undocumented women in the workforce, told the panel, "The state's money is the people's money."
Institutional money is needed for a feminist recovery, Bustamente said, to provide help for grassroots organizations that are aiding women and people of color. The government should be focusing on creating participatory budgeting, which is included in feminist policies, the panel explained.
As Cabán said, "We are the ones who will move our city towards the feminist future we know is the key to true public safety, true public health, and dignity and freedom for everyone regardless of their gender."