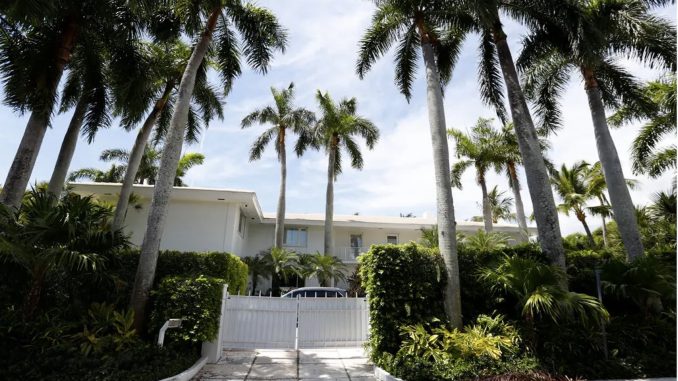 By JORDAN RAMOS and JOHAN ABDU
A bleak, rainy Thursday morning was a fitting backdrop to the fourth day of the trial against Ghislaine Maxwell, British socialite turned ex-girlfriend and corroborator of convicted sex offender Jeffery Epstein. Court staff and press set themselves up at the Thurgood Marshall U.S. Courthouse in downtown Manhattan around 8:00am on for this trial moving at its rapidly progressing pace.
The testimony of Paul Q. Kane is what began.  Serving as the Director of Finance for the Professional Children's School, a non-profit college prep school in Manhattan originally aimed at children with careers in theater, performing arts or Vaudeville, Kane has been a part of the school since 2019. He was called to the stand to testify because a child's application to the school listed the financial contributor as Epstein. Kane stood by the review process of applicants at the school, but he admitted that there was "no verification method" as to the people applying to the school and their credibility with respect to financial matters, such as who backed them financially.
Dr. Lisa Rocchio was called next. She's a clinical psychologist and human behavior professional of over 30 years, dealing with victims of childhood abuse, and post-trauma and eating disorders. She was brought in by the prosecution to describe how abusers "groom" their targets and the many levels, stages and variations of grooming that occur.
By far, the most noteworthy testimony of the day was from Juan Alessi, former manager of Epstein's Palm Beach, Fl. estate.
Alessi, 72, was in charge of essentially everything during his time as manager and caretaker of Epstein's Florida property from 1991 to 2002. Almost acting a butler at times, his responsibilities included cleaning the property, as well as multiple adjacent structures and the neighboring pool; preparing breakfast for Epstein, Maxwell and other guests; shopping for food; keeping cars clean; and making sure cars physically had money inside.
Already retired and working as a manager for other wealthy families in the Palm Beach area — after he had moved from New Jersey in 1984 — Alessi had met Epstein in 1990. He was told a year later to work full-time for Epstein and cease all communication with other clients.
It was with his introduction to Maxwell in 1991 that "the dynamic changed," he said from the stand.
By the end of his tenure, he was working full-time alongside his wife doing whatever was demanded by Epstein and Maxwell, including tending to the house as topless women walked around.
"There were many, many females…most of them appeared to be in their late 20's." said Alessi.
When asked by the prosecutors whether or not he saw underage women, he said he saw only two individuals who appeared to be underage, and he even "knew their names."
He recalled having to make multiple appointments with many massage therapists on Epstein's behalf, setting up three massages a day for him with 98 percent of the therapists being women.
After one massage session, given to Epstein in his personal bathroom, Alessi remembered finding something unusual.
"I remember finding a large dildo. It looked like a large man's penis, with two heads."
After cleaning up the bathroom, Alessi recalled putting on plastic gloves and rinsing the dildo off in the sink before putting it in Maxwell's closet. He placed it into a wicker basket containing pornographic tapes and a black leather costume.
Alessi had spoken to no one back then about the incident because that. would have been against the rules of the workplace, he said.
A critical piece of evidence shared with the court was a 58-page manual given to Alessi by Maxwell, with do's and don't's, detailed guidelines on how to behave as a member of Epstein and Maxwell's staff.
Fine presentation was required: How to dress, for example.
Of special importance, listed in the "House Manual," were orders such as "NEVER DISCLOSE Mr. Epstein's or Mrs. Maxwell's whereabouts or actions to anyone" and "Phones need to be set to 'Do Not Disturb.'"
After he read an entry in the manual saying, "Remember that you see nothing, hear nothing, say nothing, except to answer a question directed at you. Respect their privacy." Alessi stated that he saw all this as a "fair warning."
Alessi also told the jury he had signed an agreement with Epstein and Maxwell to stay silent about anything going on with the couple. "I was told to be blind, deaf and dumb," he said. "To say nothing of their lives."
Alessi left his position in December of 2002, after degrading health began weighing on him, as well as the pressure that weighed on him mentally after receiving the "House Manual."
In 2004, after dealing with emotional and financial troubles, Alessi was caught breaking in and stealing $63,000 worth of cash stacks from the Epstein residence. Epstein then notified Alessi and informed him to pay him back the money, rather than be formally accused of a crime. Epstein indicated he would considered that money a loan, and promised Alessi that cops would not be involved. Police officers in Florida interviewed Alessi but never charged him with a crime.
During the nine hours of testimony, Maxwell sat in the courtroom, calm and collected, dressed in a black sweater and facemask. Maxwell remains steadfast in asserting that she became a scapegoat after Epstein committed suicide while in custody back in August of 2019.
Maxwell, born in 1961 in Maisons-Laffitte, France, was supposedly introduced to Epstein sometime between the late 80's and the mid 90's. Accounts differ. Maxwell had a romantic relationship with Epstein for several years and remained closely associated with him for decades.
Much about the relationship remains known, but was actually well-known was how important Maxwell was in the Palm Beach residence. "She was the main girlfriend…she was The Lady of the House," Alessi said.
There were some supporters for Maxwell in attendance, as well as on-lookers, including Christopher Mason, a journalist and former friend of Maxwell who has been covering the trial.
"I met her in November 1989 when she was visiting New York and we were good, social friends in the 90's and early 2000's but last time I saw her was about four of five years ago," Mason said.
In 2020, Maxwell was charged by the US federal government with the crimes of enticement of minors and sex trafficking of underage girls.
In April 2021, US District Judge Alison Nathan ruled that Maxwell will face two separate trials, one for the sex trafficking charges and another for perjury. In May 2021, Nathan delayed the trial till Nov. 29, after Maxwell's defense lawyers argued that the sex trafficking charges added in March 2021 gave them insufficient time to investigate the new charges.
If convicted, Maxwell could be imprisoned for up to 80 years.