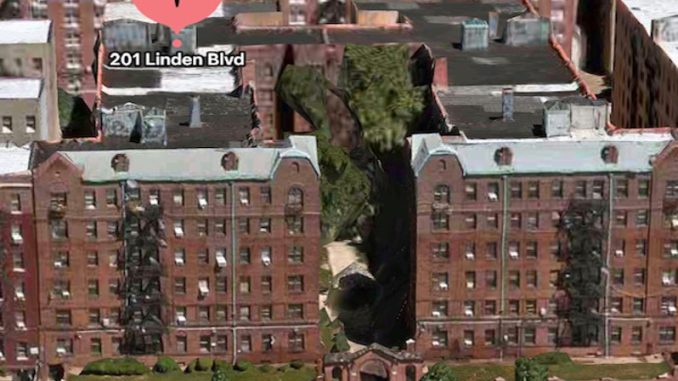 By ELSA AMAYA
Tenants at 201 Linden Blvd in the East Flatbush neighborhood of Brooklyn are battling a rising number of rats in their building.
They are not the only ones. According to an AP news report, during the month of April, people have called in some 7,400 rat sightings to the NYC's 311 line, according to an AP report. That's up from about 6,150 during the same period last year, and up by more than 60% from the first four months of 2019, the last pre-pandemic year.
In New York City, Local Law 55 of 2018 requires that owners of buildings with three or more apartments keep their tenants' apartments free of mold and pests.
Illiat Harris, the 201 Linden Blvd Tenants' Association coordinator, along with other tenants, have been contacting the landlord several times to try to get the rat problem addressed. "I sent an email to Jonathan Samet describing all the problems, including rat infestation and he said they were going to be solved," said Harris. "It's been nearly nine months since I sent the email and nothing has changed."
Michael Lanza, the press secretary for the New York City Health Department, which follows up on rat complaints, said, "Buildings are inspected upon complaint or as a follow up to previous inspection." He continued, "we do not have any records of 311 complaints on 201 Linden Blvd."
"I feel like all the work I put into writing out the problems is for nothing," said Harris. "We did not make any complaints to 311 because he promised he was going to take care of the issues." Harris says that she even told the landlord that she was going to call the Health Department to come to the building but he remained quiet.
Elizabeth Horstman, a tenant who has lived in the building for about eight years, says that she had to renovate her whole kitchen, by removing the kitchen walls and placing steel woven wire under sheetrock to prevent rats from coming into her kitchen. "It made a big difference in my apartment, I have not seen any more rats. It worked," said Horstman. "I decided to do this because I plan on staying longer in this apartment."
In the NYC Rat Information Portal, the inspection data shows that the building 201 Linden Blvd has not been inspected within the last six months. The last inspection was made on August 26, 2021, in which they found some rat activity, but there has not been a rat treatment from the NYC Health Department since 2015 data shows.
Samet, the landlord, claims he sends an exterminator every three months. "I try to do the best I can but it will never be perfect. The tenants also need to do their part, by making sure there aren't any leaks from the garbage bags, maintaining a clean environment in their apartments," said Samet. "I have kept the basement clean from garbage and I have someone come clean the garbage closets on every floor every morning so the garbage doesn't get accumulated."
James, the supper in charge of the maintenance in the building said "I wash the floor with water and soap but the problem is not inside. The outside needs to be cleaned up, and also the holes outside need to be covered up, otherwise, rats will continue to come to the basement." James said that the building manager needs to hire an exterior maintenance company to clean up and cover outside holes, even the tall grass bushes outside of the property because that is not part of his daily duties.
Sharon Wilson, another tenant, has reached the end of her frustration level. "I am sick of rats. I have considered moving but rent is so expensive for new tenants. The worst part is that I get paranoid when I see one," said Wilson. "If I see a rat by the kitchen I cannot go back there, I start to shake and feel like it will run through my feet the minute I go back there."
"We need more manpower and an exterminator to maintain the outside. These issues have been going far too long because of total neglect by you as the manager/owner and the maintenance team," wrote Harris in an email she sent to Samet on August 25, 2021.
The New York City Department of Housing, Preservation and Development has nearly 20 open complaints that tenants have made to 311 regarding other problems in the building and only one regarding mice. Other issues reported include: no heat, no hot water, and no locks on the entrance door which according to Harris makes it easier for thieves to steal packages from the building lobby.