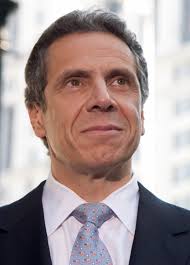 By KWAME PEREZ
Governor Cuomo put a lot of families' minds at ease Thursday when he announced that a moratorium on evictions would be extended until August 20th due to the coronavirus.
"The number one issue that people talk to me about probably is rent and fear of not being able to pay their rent," he aid at his regular daily briefing, "and this takes the issue off their table until August 20th."
On March 20, the state had issued a ban on residential evictions through June. Meanwhile he said he wanted tenants to feel protected during this time: " One of the greatest vulnerabilities is I'm not working, I can't pay my rent, I can't feed my family. We have to make sure those people are protected … no one can be evicted because of nonpayment of rent."
On another front Cuomo said that the state has funded $ 25 million to the Nourish New York Initiative to purchase products from upstate farmers to distribute to food banks across the downstate area. Over 50 food banks, soup kitchens, and food pantries and over 20,000 families will receive the products within the next week, said Cuomo.
Cuomo addressed the ongoing arguments between economy vs public health and whether one is more important than the other. " To me, it's never been a question of when you reopen, it's how you reopen," he advised.
"It's not a situation where you can go to the American people and say how many people are you willing to lose to reopen the economy … that is not a justification in my mind," concluded Cuomo.
Although the number of hospitalizations, cases of new infections and number of deaths a day caused by the virus have gone down, Cuomo said he and state officials had hoped for a " steeper decline."
Cuomo gave some words of encouragement — " We're going through hell but what we are doing is working, so we're going to keep going because we're New York tough, smart, disciplined, unified and loving."