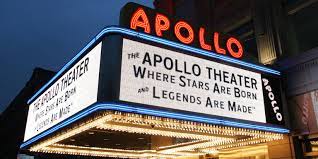 By JORDAN RAMOS
On Nov. 28, the famous Apollo Theater in Harlem will host the Soul Train awards  and celebrate the 50th anniversary of the influential music show. Soul Train was created 50 years ago and was hosted by the late Don Cornelius from its beginning in 1971 until 2006. It had a deeply penetrating influence in the African-American community. It still holds relevance today, even after being off the air for 15 years.
Soul Train, with its creator Cornelius, hosted African-American music artists, and it was noted for Cornelius' famous catchphrase, "as always, in parting, we wish you love, peace, and soul!"
The show had many musicians during a time where African-American musicians were often not often featured on widely watch television shows.
Cornelius was said to have been "proud of his skin color and the culture that African Americans created for themselves amid a racist and discriminatory America . . ."
The influence of Soul Train is still with B.E.T executive Connie Orlando, who says, "Don Cornelius' brilliant vision created a revolutionary show that became a cornerstone in American culture."
The Soul Train Awards ceremonies took place in various locations in the U.S., including, Los Angeles, Atlanta, and Las Vegas.
Notably, Soul Train will have a Broadway show directed by Kamilah Forbes, who is also the executive producer at the Apollo.
Forbes said: "The Apollo has long been a center of Black cultural and creative innovation for Harlem, the city of New York, and the world. It has provided a platform for Black artists at all stages of their careers and a gathering place for audiences to express themselves freely."
The legacy of Soul Train for the past 50 years is felt today in the soul of the Apollo Theater, long the stage of legendary African-American singers including Ella Fitzgerald, James Brown, and Sammy Davis Jr.