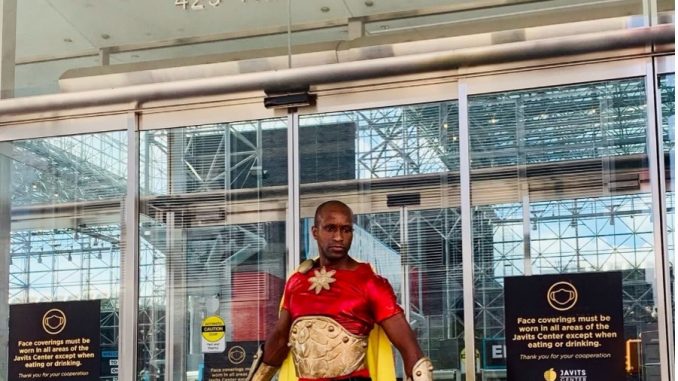 By MARY ZAKHAROVA
People from all over the country are coming to New York to take part in Comic Con 2021. The festival started on Thursday and lasts till Oct. 10.
Comic Con is an annual pop culture convention dedicated to cult comic books, films, TV shows, anime and gaming. Fans can meet creators of their favorite shows, actors and experts.
Comic Con includes all types of activities: panels – presentations, where the fans can meet the authors and directors of their favorite books and shows; cosplay championships for the fans who are recreating costumes of their favorite characters and competing for the best one; Charity Art Auction, and Professional Programming.
This year Comic Con is returning as an in-person event. Last year, 2020, it was held online due to COVID-19. The organizers stated that it is going to follow all the health and safety guidelines.
"About 150,000 people we sold tickets to, which is down about 100,000," said Lance Fensterman, President of ReedPop (the producer of the pop culture events including Comic Con) in an interview with Cheddar News. The goal was to keep "things nice and safe," Fensterman said.
Even though the event is held in person, there are a lot of live streamed shows fans can virtiually visit: meetings with actors, panels and spotlights.
But for most of the Comic Con participants, getting back together is the most exciting part of the event. Fensterman noted that everybody, both fans and the organizers, are very excited to be back. "It's the difference between watching the game at home and watching it live… It's being with people that love the same things you love, it's celebrating it, feeling the moment and those unique experiences and the energy."