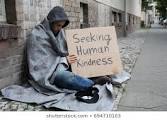 By ElIJAH M. HAMILTON
New York City Council Speaker Corey Johnson on Thursday announced his plan to tackle homelessness in the city with a far-reaching 200-page report urging, among other measures, creating a deputy mayor whose sole job would be to curb the intractable problem.
The long term plan that would be put before the council titled, "Our Homelessness Crisis: The Case for Change", also urges recruiting  more street teams for people living on the streets and increasing the cost of the rental assistance vouchers.
"These are human beings just like you and me, and we have failed them over and over and over again," Johnson said on the steps in front of City Hall. "This is without exaggeration is  a humanitarian crisis in the wealthiest city in the United States of America, and the time has come for  urgent action."
This proposal comes after 18 months of planning by the council. Currently, approximately 80,000 New Yorkers are experiencing homelessness in the city, with one fourth under the age of eighteen, the report said.
The current cost of the city assistant rental vouchers is $1,580, which mandates homeless  people to find a two-bedroom apartment that is currently $5,900, which Johnson felt was " quite literally impossible."
"Right now, vouchers aren't enough to cover the rent," Johnson said.
Johnson also expressed the hope to shift housing options away from hotels and shelters to more affordable housing arguing that four-room shelters now cost the taxpayers $5900. Creating affordable housing would save money, he argued.
The City Council is also working with Urban Pathways, a nonprofit organization that provides housing for the homeless at risk throughout the city. The partnership with Urban Pathways would increase the number of Safe Haven beds, he said.
Johnson was joined at the news conference by 73 homeless activists, and Vocal NYC community leader Nathalin Flowers.
"We all know the solution to homelessness, it's  simple it's housing, and all we need is housing," Flowers said.
The move by Johnson, whom political soothsayers mark as a top candidate to succeed Bill de Blasio at the helm of City Hall, carried an implicit criticism of the mayor's approach to homelessness. "We've lurched from crisis to crisis to crisis without any long-term strategy or vision on this," Johnson said.