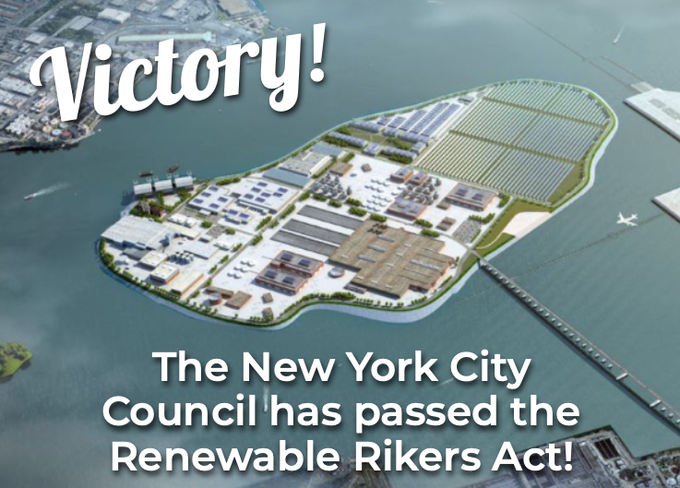 By SUSAN NUNEZ
The New York City Council passed laws on Thursday designed to turn Rikers Island from a jailhouse into a center of renewable energy.
The legislation, proposed by Queens Councilman Costa Constantinides as a deterrent to the 400-acre correctional facility falling into the hands of luxury developers while lessening the burden on communities loaded with city infrastructure, would switch jurisdiction of the island from the Department of Correction to the Department of Citywide Administrative Services.
The two companion bills passed by large margins, 37 to 7 and 42 to 2. The measures next go to Mayor de Blasio's desk for his signature.
It would also ban imprisonment after 2027 on the island in the middle of the East River between the Bronx and Queens and would call for a city feasibility study of the site's clean energy potential.
"We now have the opportunity to put this new deal into a pathway that will serve all boroughs, " Constantinides said "The Renewable Rikers Act will also bring justice to those victimized by a racist criminal system on the island," he added.
The legislation was first introduced two years ago as many voices were raised to shutter Rikers after the violent deaths of several inmates. Efforts to close the jail, however, have been stalled by squabbles over where to site the new prisons.