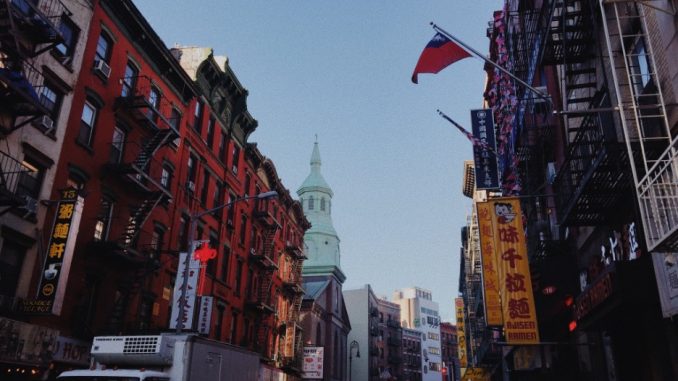 By MARWA IKHMAYES
"Chinatown is vital, as one of the oldest Chinatowns in the United States, probably the most famous. It is a tourist attraction site, and it is expanding. Still, it needs to have vitality," said Manhattan Borough President Gale Brewer, pleased Chinatown will be receiving a $20 million community revitalization award.
It was Brewer who was responsible for the granting of the award. And she is pleased.
Constant hate crimes and the resultant fear led Chinatown business owners to close shops and lose customers, starting in January of last year at the beginning of the COVID pandemic.
It was all made worse as then President Donald Trump, who ignited anti-Asian hate by continually referring to COVID as the "China virus."
"They've been hurting really badly," Brewer said, speaking in a phone interview with Brooklyn News Service.
"We are going to put a lot of money into fixing East Broadway Mall, then also a lot of money into memorials that attract tourists, and a lot of money into . . . art."
Focusing on art and business as the "main theme(s)," Brewer and her team will be making sure Chinatown has good foot traffic to its restaurants, community halls and art spaces. "It needs to be more active in the evening as well as the day. So it needs a tune-up. It needs more pedestrians and customers to keep it more profitable," Brewer said.
Plans for affordable housing will be included. In partnership with Asian Americans for Equality (AAFE), there will be more focus on ensuring the availability of affordable housing. "There's . . . quite a bit of affordable housing money. Never enough, but there's money for housing," said Brewer.
An 18-month planning process will involve discussions of different projects and ways aid should be spent. "The state hires planners, facilitators, along with other groups that will be involved with the Manhattan Borough President's office. We're the convener, and we help decide also," the Borough President said.
Chinatown is also receiving assistance through the Downtown Revitalization Initiative (DRI). DRI aims to distribute $200 million over ten different regions of the state by the end of 2022, to help with boosting the regional economy.