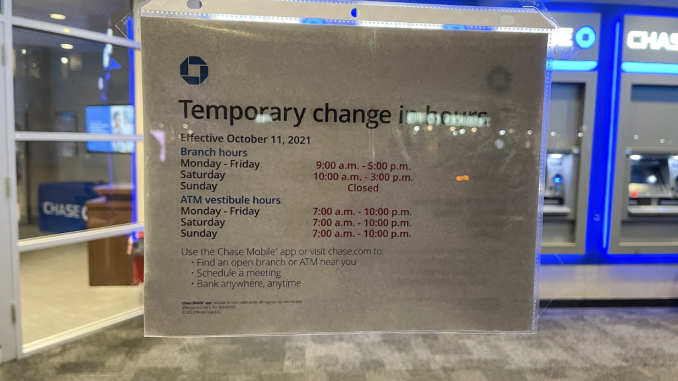 BY JESUS KING
New York City was devastated during the height of the COVID-19 pandemic. The city lost a reported 24,000 people to the disease. Many of the unclaimed and a few of the dead whose families were either too poor or too grief stricken to have a funeral, were buried in a pauper's lot on Hart Island.
 Jobs in New York City were lost because businesses most impacted by the disease—restaurants, bars, arenas—had to shutter their doors for extended periods to help curb the spread of the disease at the time.
During the peak of the pandemic when New York was the epicenter, businesses—at least in New York City—closed early, in part, by curfews imposed on the city, as well as pleas from health officials to limit gatherings in order to slow the spread of the disease.
With restrictions now relaxed and COVID protocols optional in some spaces, some businesses are sticking to their earlier closing time during the pandemic. Data analyzed from the New York City Police Department seems to point to the rise in crime.
Compared to 2021, crime has ticked up significantly year over year, with murder being one of the few categories where there is a decrease. According to the NYPD's CompStat, there were 391 murders in 2022 compared to 440 in 2021, a decrease of 11 percent. Shooting victims and shooting incidents also decreased from 2021. However, other forms of crime saw double digit increases. Burglary saw a 25.8 percent increase compared to 2021. Rape saw an increase of 8.9 percent compared to 2021.
Some of these statistics reinforce the notion that some New Yorkers feel about crime in the city.
Jose Alvarez, 34, of Brooklyn, who works at a Stop and Shop in Coney Island, has seen the effects of crime first hand.
"During the pandemic, we closed earlier to disinfect the store and to ensure that employees got home at a reasonable time before the curfew," Alvarez said."But now, we just want to ensure that associates are safe because what I have seen recently, their safety is important," Alvarez said.
The Coney Island Stop and Shop closed at midnight, pre-pandemic. The store now closes at 10 p.m..
Grocery stores are not the types of businesses shutting their doors earlier to their clients. Some bankers are now closing their ATM lobbies that were once 24 hour ATMs. At the beginning of 2021, JPMorganChase began closing ATM lobbies before midnight in select neighborhoods and would reopen them when the branch opens.
When contacted via Twitter as to the reason this was the case, a Chase representative cited crime as the reason.
"Earlier this year, our Security Team made the decision to close several ATM vestibules early, aligning them to that of the normal branch hours. This decision was made due to rising crime and vagrancy that occurred in these previously 24/7 vestibules," the statement read.
Inshan Ali, who owns a bodega in the Flatbush section of Brooklyn, agreed that crime has encouraged many to limit their hours.
"In a deli on Flatbush Avenue in December last year, they killed the employee during a robbery," Ali said.
"The deli now closes early instead of opening past midnight. I closed my deli earlier too," Ali said.
Stacey Philips, 30 of Brooklyn, a volunteer with a community fridge in Flatbush, agrees that crime has many businesses closing earlier.
"There is a supermarket that was open 24 hours on Church Ave. Now, it closes at 10 p.m.," Philips said."Businesses are just caring more about the safety of their employees," she said.