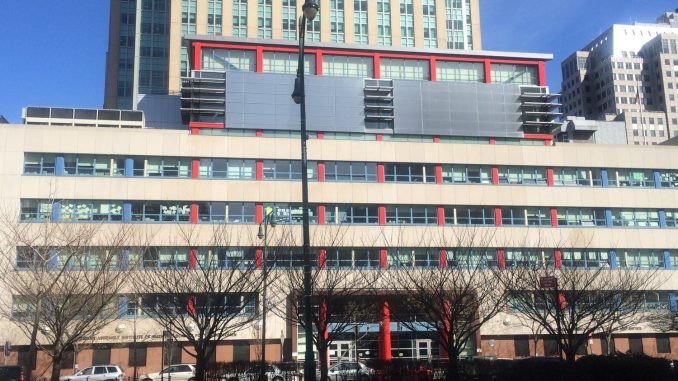 By GABRIEL TIU
A 17-year-old was busted with a loaded gun and more than $30,000 in cash in downtown Brooklyn, at the Urban Assembly School for Law and Justice, a New York City Police Department spokesman told Brooklyn News Service on Thursday.
A school staffer witnessed what she believed was a weapon inside the student's backpack as the high school student was running late to class. At around 11:50 a.m. on Wednesday, police responded to the report. The address is 283 Adams St.
"When law enforcement arrived, the 17-year-old male was in an office and was immediately arrested without incident. The weapon, along with the surplus of cash, was confiscated," the officer with DCPI (Deputy Commissioner for Public Information) said. BNS agreed not to use the officer's name.
Police have confirmed that the weapon was a "ghost gun." Ghost guns are untraceable, without serial numbers. They can be bought online and assembled at home.
The student was charged with criminal possession of a weapon and resisting arrest, the DCPI source says. However, his name will not be released due to his age.
According to a Daily News report, there has been an increase in weapons seized in New York City public schools this year.