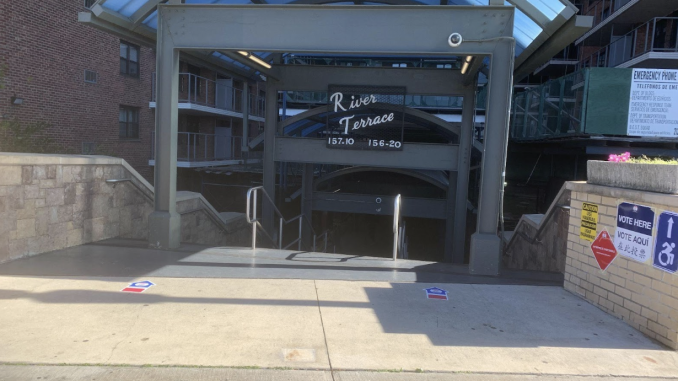 BY ILIANA CALDERON
On Tuesday, Nov. 8, residents from across the five boroughs cast their ballots for governor of New York, along with various seats on the State Senate and Assembly.
Officials and poll workers began setting up the sites before dawn to ensure their local community could vote as early as 6 a.m and vote as late as 9 p.m.
However, working the polls isn't always easy. Melina Valle, a Sunset Park, Brooklyn resident, has been working the polls for two years and has had different experiences with helping people vote and set up polling sites.
"The hours are long and the pay is not that great," Valle said. "We have to be here from 5 a.m. to 10 p.m., sometimes longer, depending on how long it takes to close the site."
Valle said that most of the people who come in to vote are older residents, who need more attention and assistance. She also says that residents have, at times, gotten aggressive with her.
Valle still believes in making a difference for her community, as she planned on voting during her lunch break.
"For governor, I plan on voting for Kathy Hochul. Also Letitia James for general and Marcela Mitaynes for assembly," Valle said.
Valle also said she hopes that these elected officials keep the best interest of New York in mind and hopes to keep Brooklyn safe. She also hopes that the board of elections pays workers more.
Some doubts Valle has is the proposals being passed.
"I have some doubts about the proposals being passed because not everyone knows about them for candidates," she said.
Jennifer Angel, a Park Slope, Brooklyn resident, having voted in the past, said she mainly voted for Democrats in hopes of creating a better future for the state of New York.
"I came out to vote on the funding of CUNY schools, public schools, and the clean water act. I'm also voting for Roe v. Wade. I know New York would never overturn it but still, the people in office can change and I had to make sure I do my part," Angel said.
Angel said she hopes that they help out the Brooklyn community and listen to lower income families, protect their kids, and create a way to be more proactive in the community.