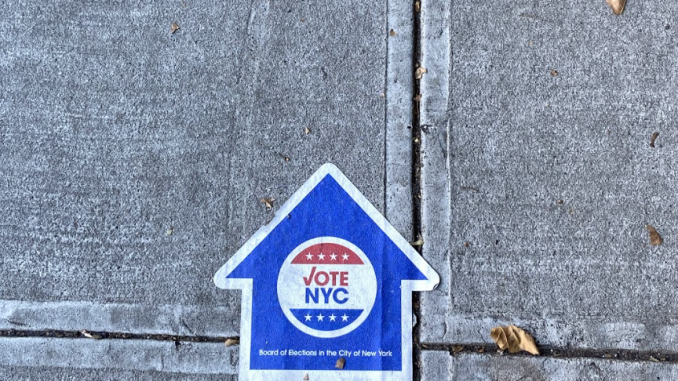 BY WILLIAM HERNANDEZ
Brooklyn had the highest voter turnout on Nov. 8 of the five boroughs, and Brooklyn College
students and residents of nearby Flatbush made sure their votes contributed to the high rate of
participation.
The borough of Brooklyn saw a turnout of about 451,422 voters by 6 p.m. compared to the
second largest turnout being in Manhattan, with 358,029, the Brooklyn Eagle reports.
After the election, many Brooklyn College students on campus said they were pleased with the
outcome of the election.
"People can vote for who they want, but I would hope that people would be less likely to vote for
a Republican party that promotes restrictions on abortion, and continues to support former
president Trump and his ideologies," said Max Bochkarev, a Hunter college Junior.
While Governor Kathy Hochul has won a full four year term as Governor of the state, this
appears to be a victory that to Democrats such as Bochkarev, should have been won by greater
margins. Nonetheless, there is still satisfaction amongst those who believe that the most
important aspect of elections, voter turnout, was the ultimate goal, regardless of results.
Higher voting participation from New Yorkers is a welcomed site to poll workers and city
officials. According to the Gotham Gazette, "more than 2.97 million New York City voters cast a
ballot in the 2020 general election, an increase of about 7.5% from 2016." A stat that officials
hoped was a trend in the right direction and not merely a fluke, or spur of the moment.
"It is incredibly important for those who are able to vote, to go and participate at the polls. It is
important to be politically informed as much as possible," said Gabriel Salas, a Brooklyn College senior.