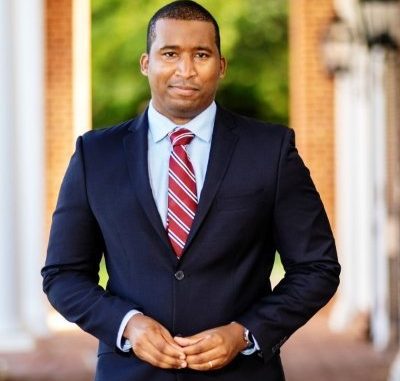 By ANNABELLE PAULINO
 Matthew Vann tried on many different hats before he became the senior producer he is today at ABC News.
Vann spoke in Professor George Rodman's Television Writing course FEB. 9where he discussed his career trajectory and where he has landed in his decade long career as a journalist.
"I have done a number of things since I left Brooklyn College. I worked in government and politics and decided that I didn't like it.," he said. "Then I went to J school. From there I worked at a number of different networks, CBS, NBC, and now ABC."
One of those jobs was trying out local news to see if it was a fit for him. After experiencing field reporting for NY1 as an intern, he decided, "it wasn't the right fit for me. It is the wild, wild west for reporters and I always felt anxious. There are many reporters who love it. I wanted more organization, so I chose to work for the networks."
Vann graduated from Brooklyn College in 2011 with a Bachelor of Science in Broadcast Journalism and Political Science and his  journey has led him to have a variety of different titles in his career path.
From interning at NY1, working as a production assistant for CNN, working in politics and government, being a Video Producer for CBS, going back to school for Journalism, reporting in the field, and finally becoming a senior producer at ABC's Good Morning America–he has walked a path that's lead him to many different roads, but he found it as a producer. "Putting the story together is my goal," said Vann.
Vann spoke about how time constraints are a part of the job of a journalist. "Time makes the job much harder. When you learn that you have two hours to turn a story in for World News Tonight or Good Morning America, [filming] makes the job much easier, but the biggest challenge that journalists are up against is time. It's always a grind. You are always 'chasing the tail under the tape.' You wish you had more time, but you don't, so you have to make the best of it."
Brooklyn College student, Brian Tielo posed a question about the steps that it took Matthew to become the producer that he is today, "Internships. You have to find things that fit you and that you want to do. Get going, but most importantly, get to where you want to go."
Student Allison Dubrow was curious about what fed Matthews urges to tell stories. "Follow your heart about a story, if you feel it, then write about it.  If there is a story that needs to be told, research, talk to people, try to get all the facts, put it together, and tell it. You never know who needs to know."
It's been eleven years since Matthew Vann graduated from Brooklyn College and what he has taken from his decade long career as a journalist is this, "Writing is the main ingredient to having a good story. To entice your audience in the most simplest of ways. I've learned that news is conversational. Remember who is watching. It's your mom, grandma, and your uncle. If they understand the story, then I did my job right," said Vann.