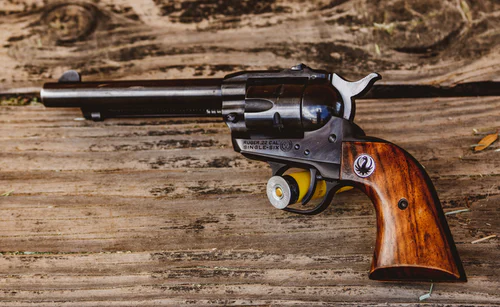 By ZION DECOTEAU
President Joe Biden on Thursday unveiled his plans to stem the tide of gun violence in America, bypassing a recalcitrant Congress by issuing executive orders aimed at blocking the proliferation of ghost guns, among other measures.
"This is an epidemic, for God sake!" the president declared at a midday press conference, referring to the multitude of mass shootings in recent years and in the wake of three recent mass shootings in Georgia, Colorado and South Carolina. Even as he spoke a gunman killed one person and injured four others at a factory in Texas.
He branded the epidemic of shootings "an international embarrassment."
So called "ghost-guns" are assembled from kits, and lack a serial number making them hard to trace in the event of a crime. Because the guns are home made, buyers are not subject to pre-purchase state or federal background checks.
Biden, tackling the issue with a stern demeanor in the White House Rose Garden, appeared to tacitly acknowledge that executive action was a poor substitute for legislation.
"They've offered plenty of thoughts and prayers, members of Congress," he said. "But they've passed not a single new federal law to reduce gun violence. Enough prayers, time for some action."
Just 78 days into his presidency, Biden touted his proposed executive order for the recategorization of ghost guns.
"I wanna see these kits are treated as firearms under the gun control act," he said, "which is gonna require that the seller and manufacturer make the key parts with serial numbers, and run background checks on the buyers when they walk in to buy that package."
The press conference occurred a few hours after South Carolina investigators confirmed ex-NFL player Phillips Adams as the Rock Hill shooter who killed 5 people including himself. Among the victims were prominent local doctor Robert Leslie, his wife, his two grandchildren who were just 5 and 9 years old, and a man working at Leslie's home. Adams' six year pro football career spanned 5 teams including the New York Jets.
Biden was quick to shut down expected criticisms by gun ownership advocates.
"Nothing that I am about to suggest impinges on the Second Amendment in any way" Biden insisted. "A phony argument suggests that these are Second Amendment rights at stake in what we are talking about. No amendment to the constitution is absolute."
In other actions, Biden ordered the Department of Justice to craft "red flag" laws as a model for congressional action, whereby law enforcement or family members could request that someone be temporarily prevented from accessing firearms under particular conditions.
The former six-term Delaware senator also announced his nomination of former federal agent David Chipman to head the Bureau of Alcohol Tobacco and Firearms (ATF). Chipman is a known champion of gun safety regulations.
The non-profit gun violence catalog has documented 104 mass shootings in 29 states in the first 82 days of 2021.