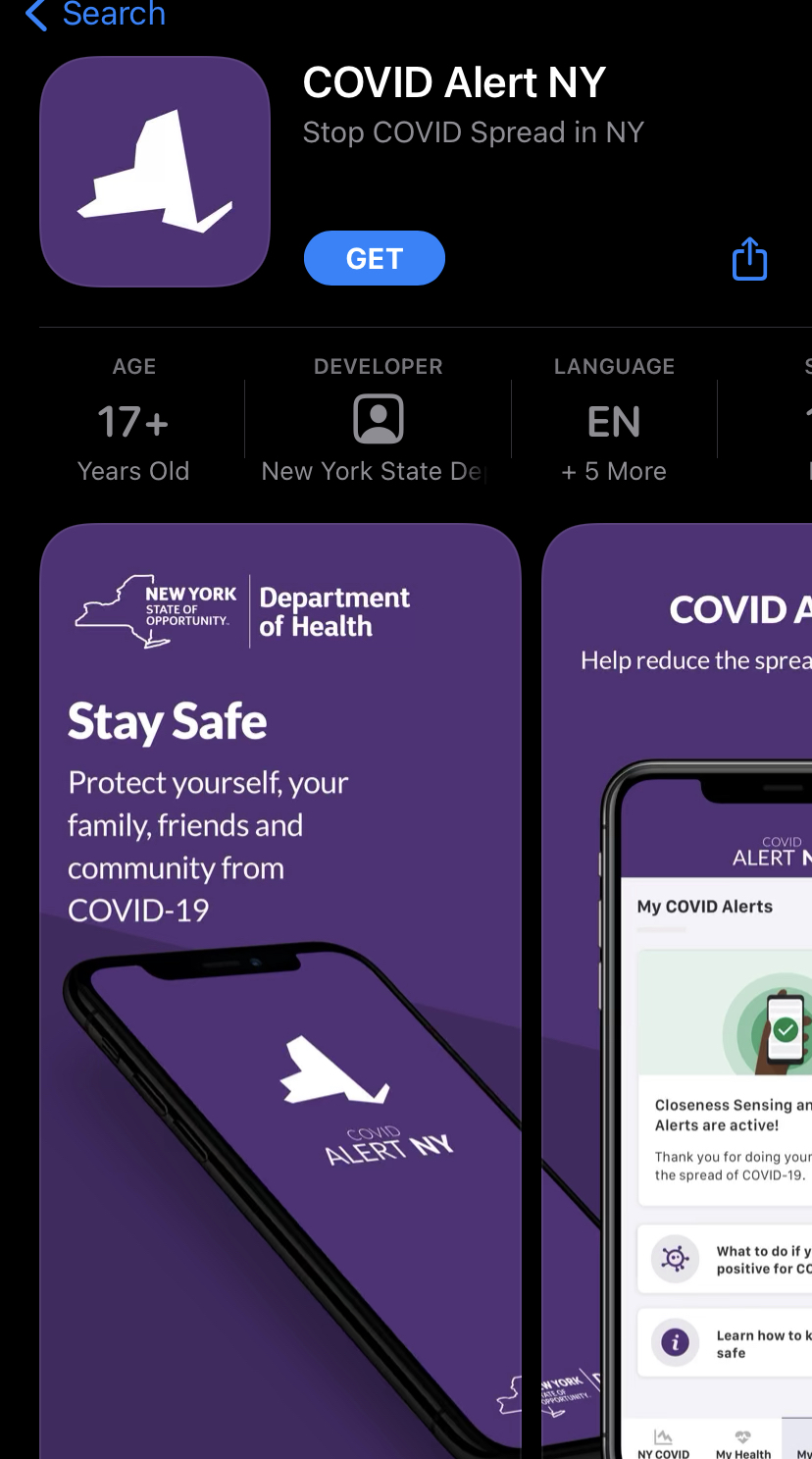 By CARMEN SAFFIOTI
Governor Cuomo announced on Thursday "COVID Alert NY", a contact tracing app that will alert users if they have come within six feet of someone who tested positive for the virus.during a press conference call on Thursday.
"I think it's going to not only bring contact tracing to a new level, but give people comfort," said Cuomo in a press conference call.
COVID Alert NY is available free on the App Store for iPhone and the Google Play Store for Android.
"It's completely confidential, we do not collect any data, we don't track people." said Larry Schwartz, secretary to the governor. "So if there's any concerns, it's completely a voluntary program."
The governor added that the app would also be made available to residents of New Jersey, Pennsylvania, Delaware, and Connecticut monitored through the New York program. "We believe this is first in the nation usage of this."
The app cost about $700,000 to make, much of the funding from former Mayor Bloomberg's philanthropic organization. Cuomo thanked Bloomberg during the announcement as well as Apple and Google for their roles in developing the app.