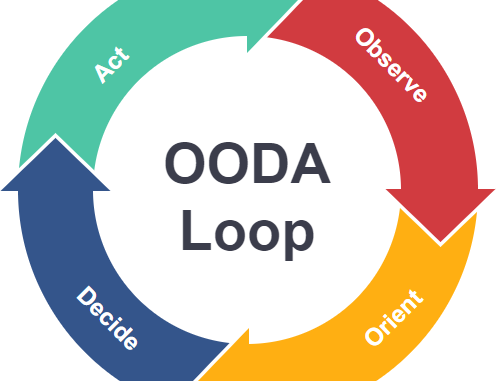 By SAMIA AFSAR
The Asian-American Federation encourages civilians to practice what they call the "OODA Loop" in light of the increasing number of hate crimes targeted towards the Asian community in New York City.
In a virtual two-part community safety training held via Zoom on February 24th, the Asian-American Federation, an umbrella group of advocacy and social service groups serving all the Asian communities of New York, introduced de-escalation and situational awareness techniques, including the "OODA Loop," to highlight the importance of recognizing instinctual responses and how to respond safely to uncertain events.
OODA stands for Observe, Orient, Decide, and Act, and signifies the importance of practicing being present, identifying any behavioral anomalies, staying grounded, and reacting, if necessary, in situations one may find uncomfortable.
Meeting host Kalaya'an Mendoza described the OODA Loop as a "cognitive shortcut" to use when one feels pushed out of their comfort zone. Mendoza, who is the Director of U.S. programs at the international peacekeeping organization Non-Violent Peaceforce, credited this situational technique as his own defense mechanism while growing up
"As a queer person of color, who grew up in the '90s, I always had to make sure I was doing this [OODA Loop], I just didn't have a name for it at the time," said Mendoza.
The training, titled "Protecting Ourselves and Our Communities," also consisted of helping participants develop a set of responses to perceived danger. This included discussing what may trigger an individual, how to scan for potential threats, and self-care methods to help one feel grounded and safe at all times.
The rise in racially motivated attacks against Asian-Americans began around the start of the Covid-19 pandemic amid negative stereotyping of Asians around the Covid-19 virus, and has continued since. According to data released by the New York Police Department earlier this year, Asian-related hate crimes skyrocketed 343% from 2020 to 2021, with over 130 reported attacks in New York City alone.
"You never know who's going to be next," said a 29-year-old Chinese-American, who wanted to remain anonymous. "I don't feel safe knowing it could be a family member, a friend, or even me," she added.
The Asian-American Federation will be hosting the two-part safety training, three additional times. The next meeting, which will be the first part of the two titled, "Community Mapping and Assessing Threat," is scheduled for March 15th.
By completing both parts of the safety training, participants are eligible to serve as a Community Companion in the Asian-American Federation's Community Safety Program. As a community companion, participants work to help keep members safe in Asian-majority neighborhoods, such as Sunset Park, Brooklyn; Chinatown, Manhattan; and Flushing, Queens.