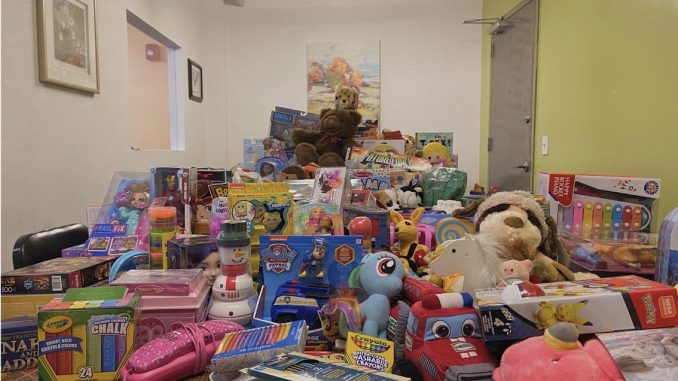 By MARWA IKHMAYES
At the district office of City Council Speaker Corey Johnson on Thursday, workers were organizing toys they had collected, toys that they were planning to give away.
In collaboration with Johnson's office, the Holy Apostles Soup Kitchen created the toy drive. The idea is to distribute toys around the district.
"We have a great relationship with them," said said Jordan Feiner, who works with Johnson. "A couple of years ago, they (Holy Apostles Soup Kitchen) wrote out about a potential toy drive. We loved the idea, and ever since then every December we've been collecting a whole bunch of toys to be distributed to the people who go to Holy Apostles (church)." The church is in the Chelsea section of Manhattan.
The district office has successfully collected and disturbed toys for the past four years, including throughout the pandemic. Feiner said, "Last year when we did, it was actually the biggest year, and I think definitely a lot of that was people looking for something nice to sort of rally behind, especially after the pandemic this entire time."
The first drop-off for this season's toy drive took place on Dec. 2 and it lasted till Thursday. Thursday was the last day. It ended at 5 p.m.
Johnson's district covers the West Village and Chelsea and neighboring communities.
The annual toy drive will continue to occur next year, except it will be with a new councilmember and a new council speaker.