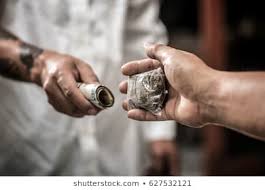 By IVAN MORROBEL
Federal authorities on Wednesday were one step closer to nailing Jose Francisco Guzman-Cabrera, an alleged drug kingpin who was extradited after he was arrested in the Dominican Republic on July 3rd for drug trafficking over the internet.  
The 41-year-old defendant was charged in Brooklyn Federal Court with running a website allegedly camouflaged as a legitimate drug store that was used for selling illegal drugs from the Dominican Republic to the United States. According to a press release by the Southern District of New York, Guzman-Cabrera was allegedly the head honcho of the operation from 2013 to 2018.
 Among the narcotics that federal authorities said were sold on the online pharmacy were oxycodone, hydrocodone, and fentanyl. In fact, after an investigation took place following a buyer's death in Boise, Idaho in 2017, Guzman-Cabrera's Pharmacy Website was found by investigators as the supplier which led to the person's overdose.
 If convicted, Guzman-Cabrera faces a maximum sentence of 60 years in prison.
 Efforts to reach a spokesperson for the Southern District of New York were unsuccessful.