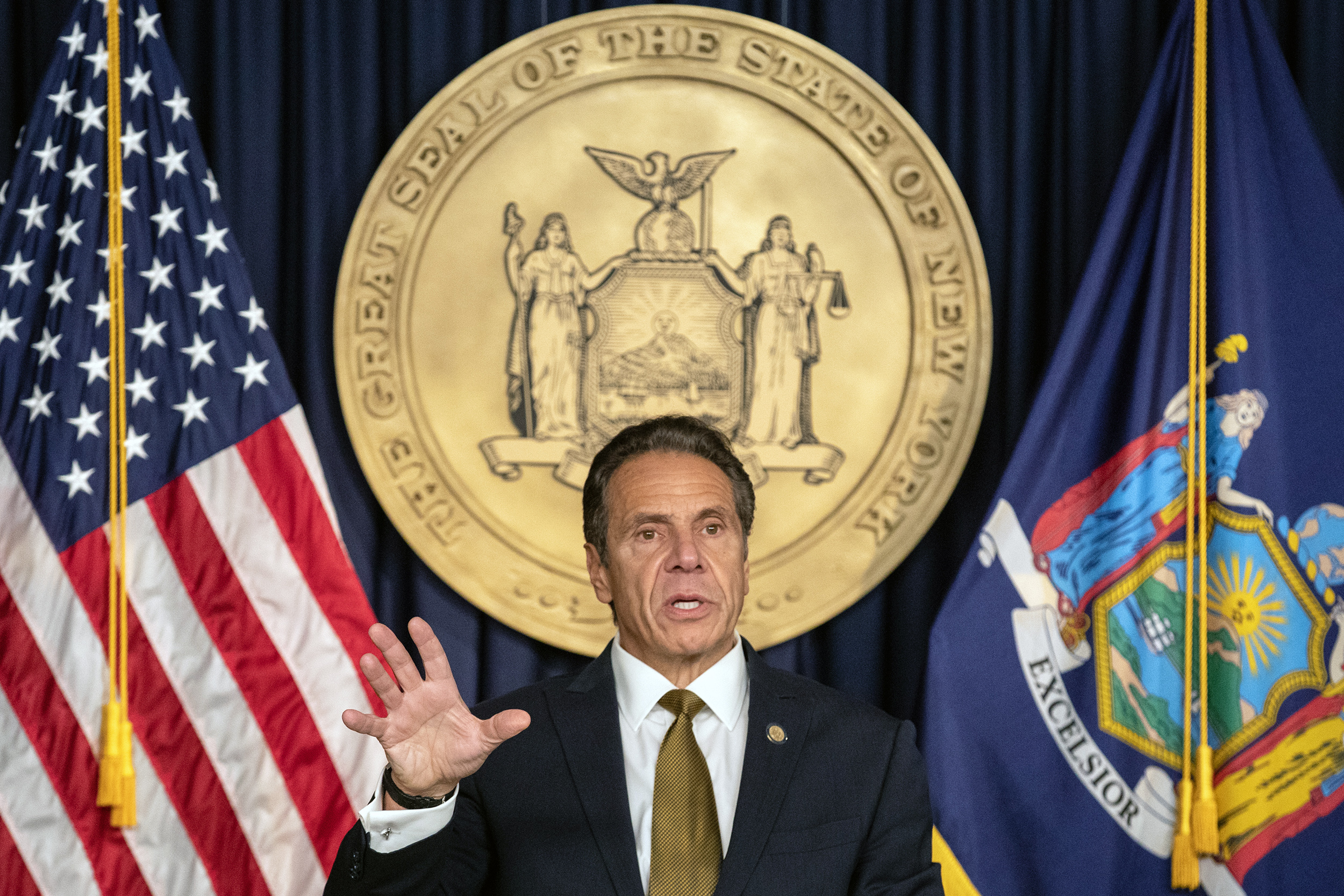 By ZION DECOTEAU
More than fifty New York State legislators — all of them Democrats — on Thursday issued a statement calling for Governor Andrew Cuomo to resign.
"In light of the Governor's admission of inappropriate behavior and the findings of altered data on nursing home COVID-19 deaths, he has lost the confidence of the public and the state legislature, rendering him ineffective in this time of most urgent need" the statement read.
The move comes after The Albany Times Union published a story in which a sixth woman accused the besieged governor of what would amount to sexual assault, a charge more drastic than the prior charges leveled against him. The woman, a current staff member of Cuomo's (whose identity was withheld by the newspaper), accused Cuomo of reaching under her blouse and fondling her at the Governor's mansion where she was summoned to help him with a cell phone issue.
Last Tuesday Cuomo specifically denied such behavior.
"I never touched anyone inappropriately," Cuomo told reporters. "I never knew at the time that I was making anyone feel uncomfortable," he added.
The joint statement by Democratic lawmakers add kerosene to the fire raging for the man hailed as "America's Governor" to resign.
"The governor needs to put the people of New York first. We have a lieutenant governor who can step in and lead for the remainder of the term." The statement read. "It is time for Governor Cuomo to resign."
The formal statement arrived just under a week after the New York State legislature passed a bill, stripping Cuomo of the ability to mandate any new pandemic detectives without legislative approval. However, the bill allowed for his existing directives to be extended.
A notable name missing from the group of legislators demanding the Governor's ouster, was Assembly Speaker Carl Heastie (D-Bronx). Heastie's chamber possesses the authority to start impeachment proceedings against the Governor who was widely expected to seek a fourth term in 2022.
According to Forbes Magazine, Heastie reacted to the letter by saying he would meet with members to discuss "potential paths forward" on impeachment. Both Heastie and New York State Senate Majority Leader Andrea Stewart-Cousins have left the door open to support impeachment as they awaited the results of the investigation of Cuomo begun by State Attorney General Letitia James.
"I think if we come to the point where the investigation shows that there was inappropriate touching, and so and so forth, I think it would be very clear that he would have to, you know, walk away" said Stewart-Cousins last Wednesday on 'CNN Newsroom'.
The embattled Cuomo faces two albatrosses around his governorship. On one hand his administration is under fire for admittedly underreporting the number of COVID deaths in New York State nursing homes, to fend off what he feared would be a politically motivated investigation from then President Donald Trump's Department of Justice. Simultaneously, he has been accused by six women of incidents that span decades, ranging from verbal sexual harassment to inappropriate touching.