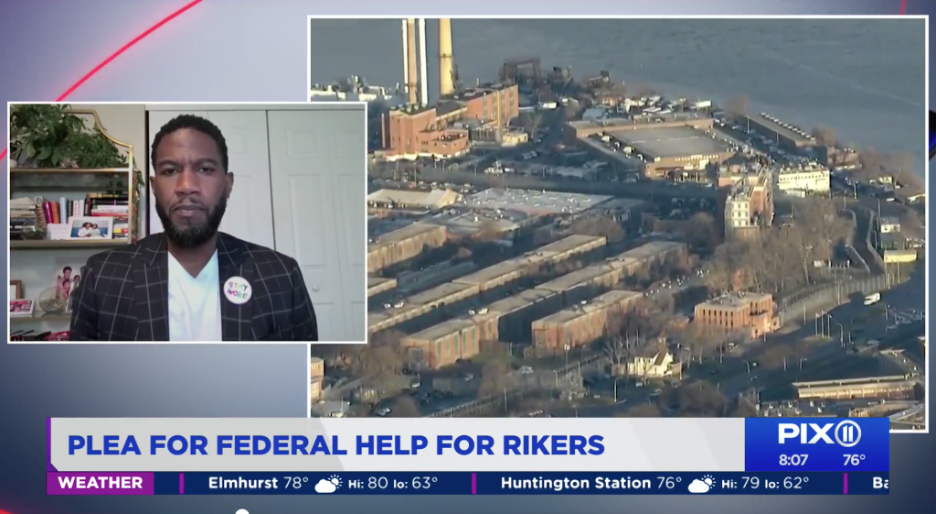 By MARWA IKHAMYES and MATT HIRSCH
New York City Public Advocate Jumaane Williams appeared Thursday on PIX 11 News and demanded that Mayor Bill de Blasio and Governor Kathy Hochul visit Rikers Island to see the horrible conditions there.
Rikers Island jail reported at 11 deaths so far this year. At least five of these deaths are suspected suicides, the Associated Press reported.
"I think the first responsibility is the mayor," said Williams. "Also the governor—they  both have parts to play here. At this point I think we need both of them to say to the federal government, we need some assistance to make sure the people who are housed there get the service they need."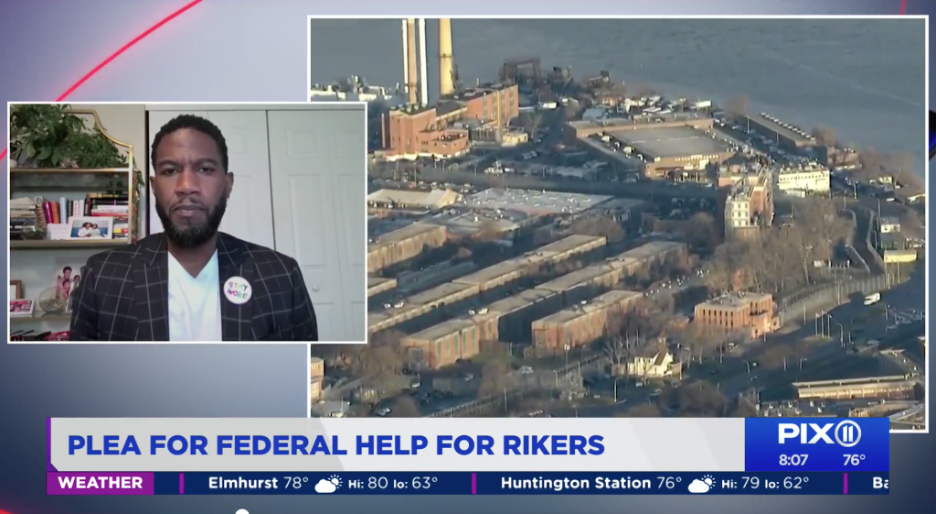 In his plan to shut down Rikers by 2027, de Blasio said he will remake the facility, but he has refused to visit and see the problems for himself, Williams declared.
Meanwhile on Thursday, Police Commissioner Dermot Shea appeared on 1010 Wins to discuss police reform and Rikers Island. Specifically he addressed four New York Democratic Representatives who called for Mayor Bill de Blasio and Governor Kathy Hochul to release all inmates from Riker's Island.
Specifically mentioning Congressmember Alexandria Ocasio-Cortez,  Shea said, "I would strongly urge for her to reconsider that. That's the last thing that we can have happen here."
Shea warned, "You have to remember the impact that would have on public safety and these are some pretty dangerous people to be releasing them into the public."
Shea added, "People are not getting into Rikers Island because they're driving somebody without a license or they're out late at night."
The other Congressmembers demanding the immediate closing of Rikers were: Jerry Nadler, Jamaal Bowman and Nydia Valázquez.