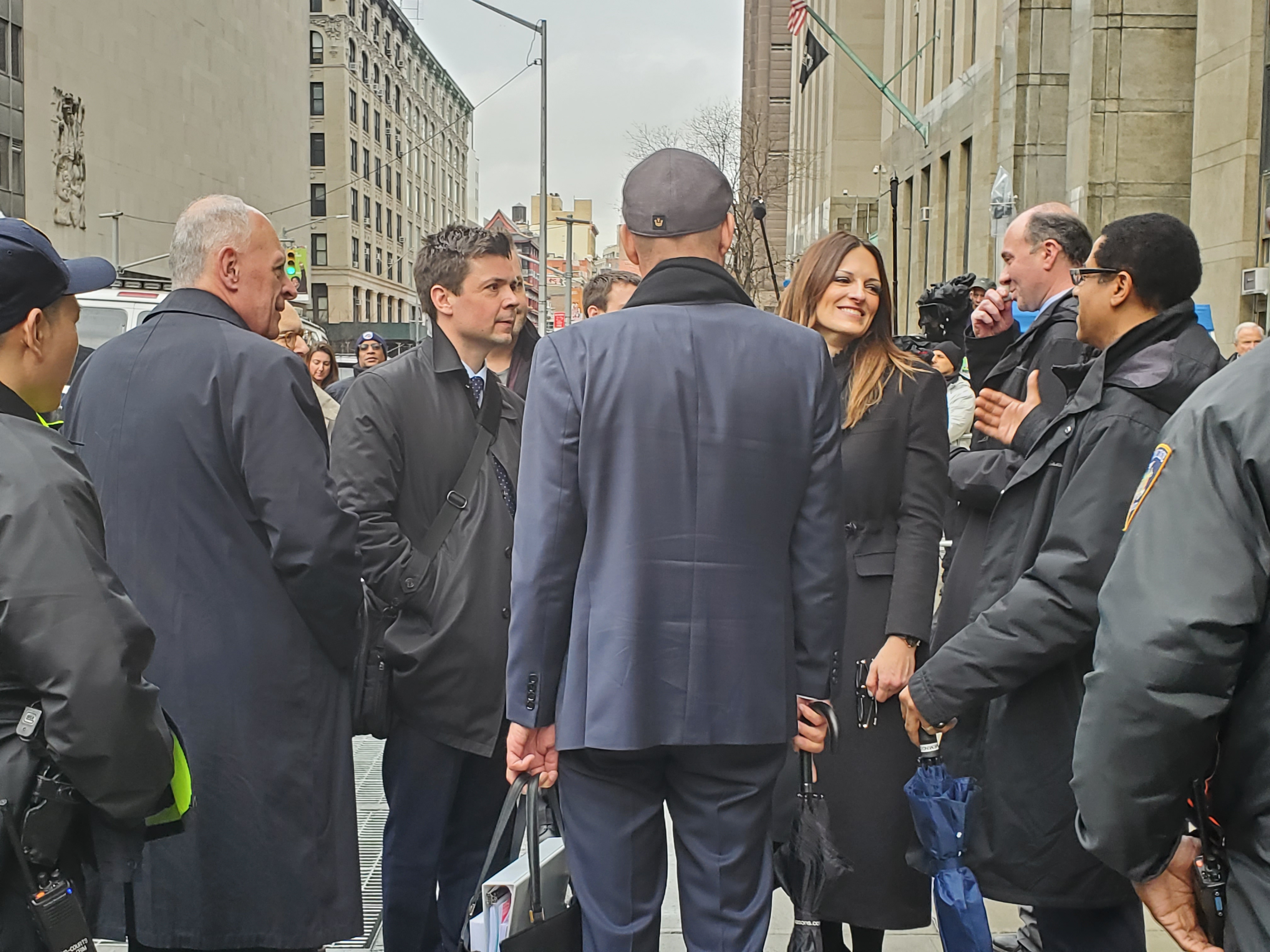 By SAMANTHA CASTRO & ALLISON RAPP
Accused rapist and disgraced movie mogul Harvey Weinstein's chief defense attorney, Donna Rotunno, gave her closing argument Thursday, encouraging members of the jury to take their responsibility "seriously" and to "do the right thing."
"You don't have to like Mr. Weinstein, this is not a popularity contest," Rotunno said, urging the jury to listen to the doubts they may have. "It's not the easiest task…Please block out all the noise."
Rotunno took aim at the prosecution team indicating that Assistant DAs, Joan Illuzzi and Megan Hast, were attempting to create an "alternative universe" through their case by removing all sense of agency and accountability from the accusers as well as making Weinstein seem like a "monster."
"Ask yourself why," she said. "Only to shame him."
She argued that, as adult women, the accusers hold some responsibility "for what parties they attend, the men they flirt with, the hotel rooms they go to, the airplane tickets they accept." Also, she alleged that the prosecution team cherry-picked witnesses, omitting some whose testimony would have undermined the prosecution case.
"If you want justice and you want the truth, call the witnesses that tell the full picture," she said.
In a wide-ranging argument lasting many hours, the Chicago lawyer who specializes in defending men accused of sexual wrongdoing painted a picture that stands in stark contrast to the scenarios of the so-called #MeToo movement, sparked in large part by the deluge of accusations against Weinstein, 67.
Rotunno contended before the Manhattan jury of seven men and five women that each of the accusers' stories became clearer as they spoke with prosecutors. "Memory does not work like a tape recorder, she said, adding, "it's malleable." One accuser, Lauren Young, struggled to remember key details about her assault, including which hotel it had taken place in, until she spoke to prosecutors.
"The truth cannot be changed," Rotunno told the jury.
Rotunno also reminded the jury of the dozens of emails sent from the women to Weinstein after the alleged attacks, which included kind words and doting compliments. Rotunno described the acts as "not something you do with someone who sexually assaulted you." A few of the women even admitted to participating in consensual sexual relations with Weinstein
The prosecution was scheduled to deliver closing arguments Friday. The jury was slated to begin deliberations onTuesday.
Photo by Samantha Castro of Weinstein defense lawyers Damon Cheronis (r) and Donna Rotunno