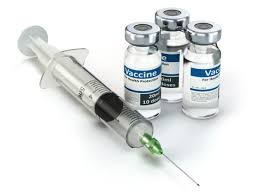 By NASRA ABDALLA KHAMIS
About 20 concerned parents on Thursday protested outside New York State Senator Liz Kruger's Midtown office in opposition to senate bill that would allow children to be given Gardasil for HPV and hepatitis b vaccines without parental knowledge or consent.
"I chose to let my fourteen year old daughter stay at home today!" Irene, a parent who declined to give her last name. . "I carried my children for nine months. I have every right to, these are my children, but the school is forcing my daughter to have 72 vaccinations done!"
But the anti-vaccination protestors' fears are disproved by solid science.
According to Shot@Life, a United Nations Foundation partner organization, vaccines save 2.5 million children from preventable diseases every year. "Most childhood vaccines are 90 percent to 99 percent effective in preventing diseases," says the American Academy of Pediatrics. There is no scientific evidence that vaccinations cause autism and the ingredients in vaccines are safe in the amounts used, scientists say.
All major medical organizations worldwide vouch for the vaccines.  "Vaccines are some of the safest medical products available, according to the U.S. Department of Health and Human Services.
Despite the science the anti-vaccination protestors were unpersuaded.
"It's not worth what could happen to my kids," said another parent, Michelle. It's unnecessary! And if someone does want the HPV vaccine for their son or daughter, it should be their choice, not the governments choice!"