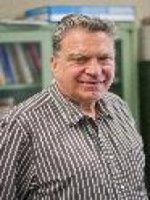 By Milette Millington
Purim is celebrated every year on the fourteenth day of the Hebrew month of Adar, which for us this year will be the evening of March 20. It will continue through the evening of March 21.
What does it mean to those who celebrate the holiday?
In a phone interview Thursday, Brooklyn College Robert Cherry said, "There is a phrase in Judaism saying 'They tried to kill us, but we won.'" He said that Purim signifies "Jewish success against adversity."
The professor added: "Purim deals with entertainment and the embracing of popular culture, which makes it more than a holiday."
The holiday signifies the salvation of Jews in ancient Persia, now southwest Iran, from the plot by Haman to "destroy, kill and annihilate all the Jews, young and old, infants and women, in a single day," found in the Megillah, which is the biblical book of Esther.
It came the day after the Jews mobilized and killed many of their enemies on the thirteenth day of Adar. Along with reading the Megillah, as an observance, Jews must donate money to at least two poor people, and send gifts of two kinds of food to at least one person.
Blessing in the Megillah recited. After each blessing is recited, the congregation responds with "Amen." After the reading, there are several blessings, one of which is, "Blessed are You, Hashem, our God, King of the Universe, (the God) Who takes up our grievance, judges our claim, avenges our wrong; Who brings just retribution upon all enemies of our soul and exacts vengeance for us from our foes. Blessed are You Hashem, Who exacts vengeance for His people Israel from all their foes, the God Who brings salvation."
There is also a feast that includes wine and other beverages. In terms of food, a tradition during the holiday is hamantaschen (or oznay Haman), which are three-cornered pastries bursting with poppy seeds or another sweet fillings.